Recently an older post from this blog (in 2016) surface over at the Dynamo forum. https://forum.dynamobim.com/t/copy-the-cropbox/67053/10
To my suprise the user was still using that graph and it was mostly working. Keyword here being mostly. 😁
Since that initial post quite a few things have changed in the Dynamo world and in general. So I thought it was time to revisit and propose a new way to go about setting viewport box centers.
One problem that has come up quite a bit is the fact that box centers can vary wildy. This is due to a whole lot of reasons like annotation crop, elements visible, how Revit is feeling that day, etc.
In order to work around this I have two new solutions to propose.
Option 1: Temporarily Hide Everything Except Something Consistent
This method is interesting because we are forcing Dynamo/Revit to only "see" the same thing per view.
That solution is here:

and in action: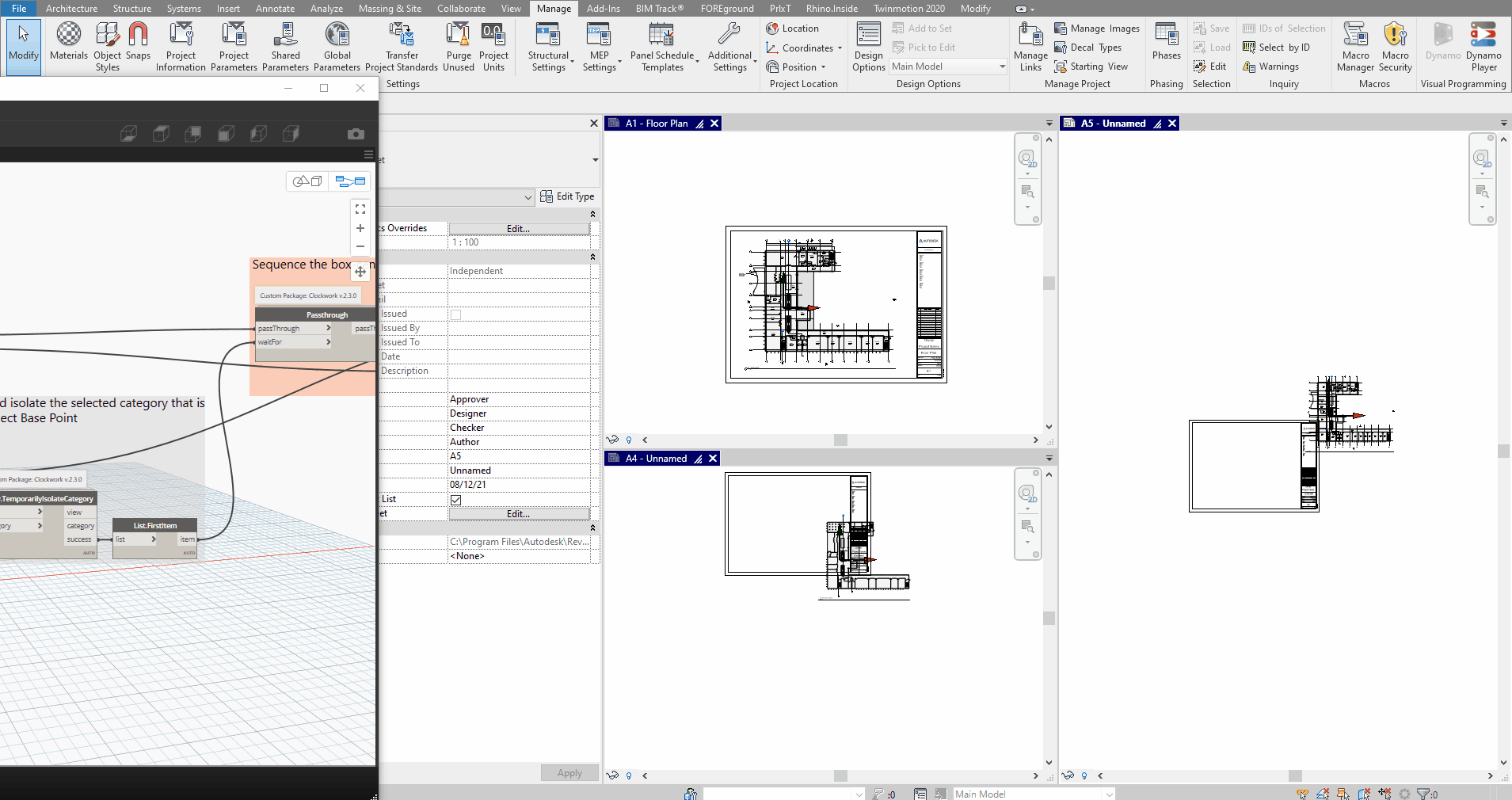 and the graph can be downloaded by clicking this duck:
Option 2: Set the Viewports to a Shared Scope Box to Ensure Same Sizes
will write this one up in a future post