If you have been following the blog for a while you may have seen this graphic from me before: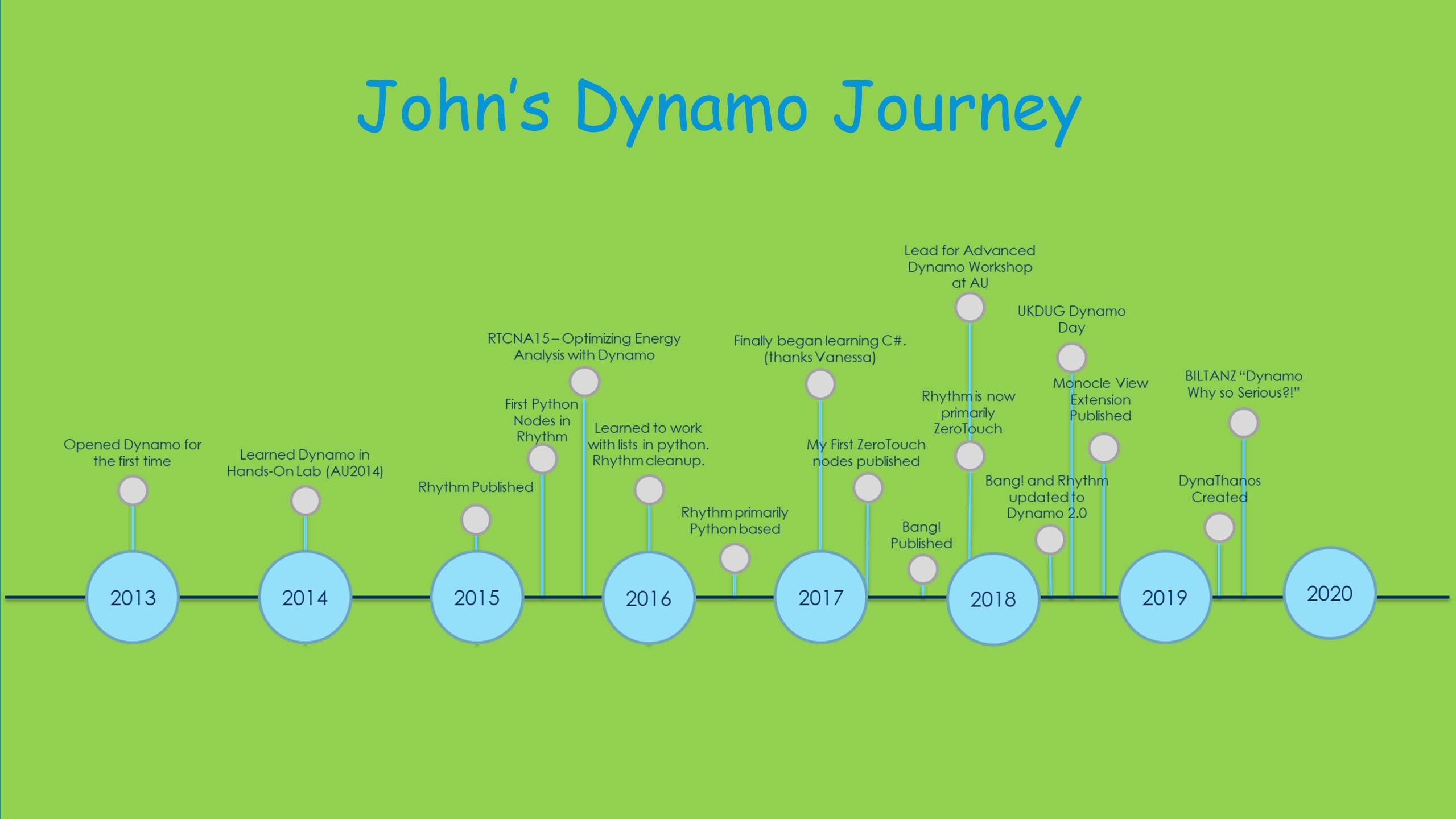 This chart is my way of sharing the journey I have had regarding Dynamo and programming in general. Over the last year and a half, the changes I need to add are primarily virtual presentations.
One big change that I have not added yet is the ongoing development of a toolset at Parallax. If you follow any of the Parallaxians you have surely seen some of the neat stuff that we have been working on.
if you use Revit to model sites and are interested in what we are cooking up at @PrlxTeam DM me! we are still building out this toolset, so open to more ideas pic.twitter.com/Ifi1QKAUa7

— Lauren Schmidt (@landarchBIM) February 10, 2021
Having fun Testing @PrlxTeam FOREground, re-modeling sites i had previously done manually, or with @DynamoBIM. VERY much looking forward to the next Project we do with a Site/Landscaping component. (If you have one that needs high fidelity modeling, reach out!) pic.twitter.com/zKbVwQ9cJw

— Aaron Maller (@Twiceroadsfool) February 24, 2021
working on some final bit of planting mix updating 🪄 stay tuned for v1.0 announcement soon @PrlxTeam #FOREground #landarch #Revit pic.twitter.com/XRNjF4n6ve

— Lauren Schmidt (@landarchBIM) August 5, 2021
It has been really fun and interesting to see this toolkit come together.
Lauren (@landarchBIM) joined our team a little less than a year ago and was immediately interested in making this toolkit a reality. After some initial project setup, she took off and created an entire ribbon of Site/Landscape tools in Revit.
This toolkit is close to being finished and we are excited to share the tools with you all. (See below for all the details regarding the release, pricing, and webinar for an overview of FOREground)
---
From landarchBIM.com
The beta testing for FOREground is winding down now, which means that we are getting ready to launch version 1.0 next week!

FOREground is a complete toolset to assist with site and landscape modeling and documentation in Revit.​

Designed and created by John Pierson (60secondrevit) and me, it is a solution that has been built on over 8 years of experience of working on site and landscape models in Revit and Dynamo.

Here are all the important details…

Available: Tuesday, August 17, 2021

Price: $499 per seat, per year. See the product page for more info.

To read more about FOREground and each toolset, go to: parallaxteam.com/FOREground.
Join us live on August 17, at 3:00 ET/ 12:00 PT for a Webinar Introduction!