Pumpkin Analysis with lobe.ai (machine learning)
Recently, I saw a tweet regarding a new tool in beta called lobe.
It aims to "make machine learning easy" for everyone. With it being spooky season, I wanted to give it a try.
Here is the finished product: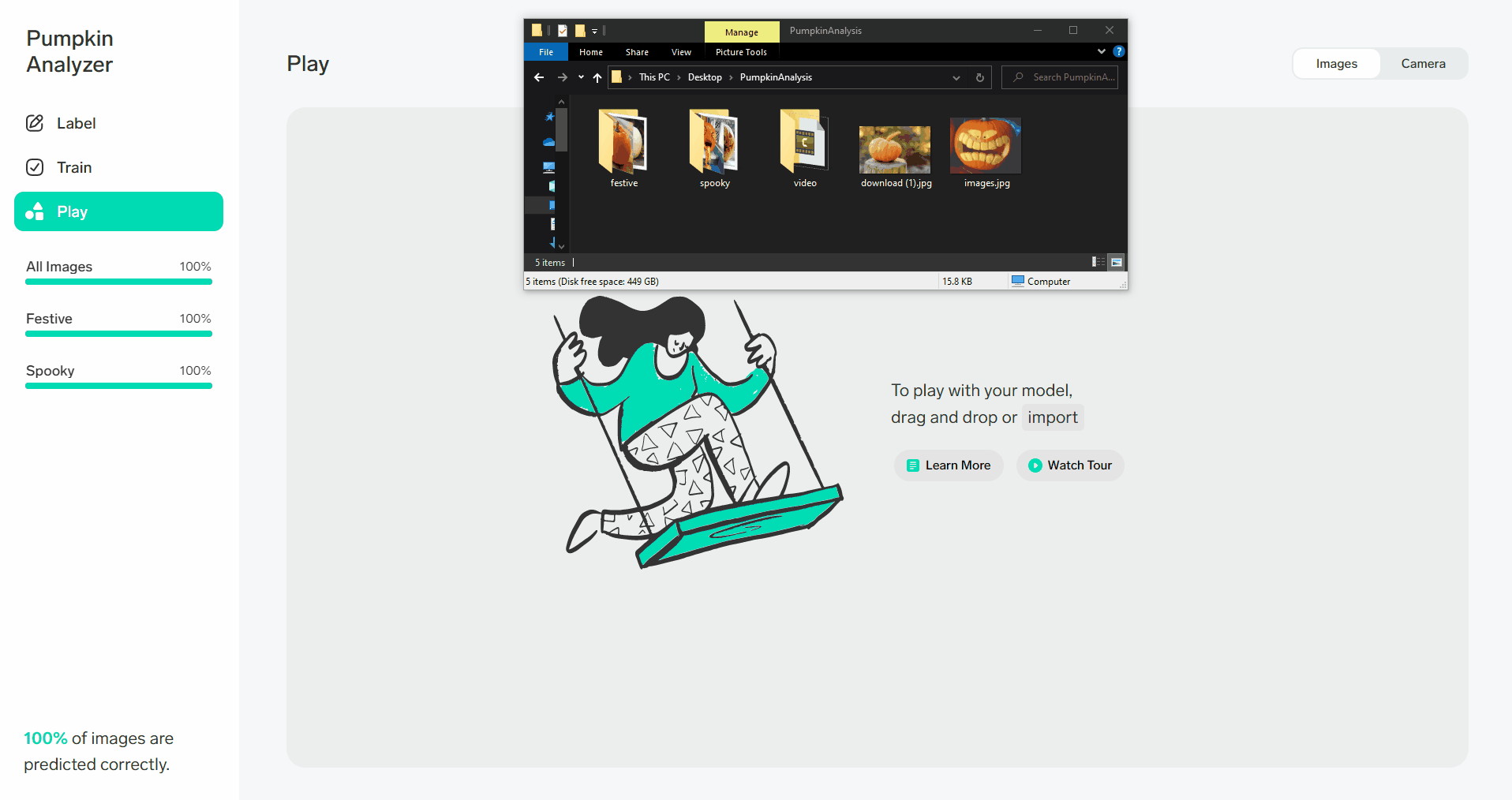 and the whole process in under 3 1/2 minutes!