To: Generative Design, Subject: An open letter to express….
.
.
.
.
.
.
.
.
JUST KIDDING, I WANTED TO TAKE A MOMENT TO SHARE SOME SOLUTIONS TO A FEW OF MY PAIN POINTS WITH GENERATIVE DESIGN IN REVIT 😉
if that is of interest, feel free to keep reading. if you came for an open-letter to generative design, you can find that here
For those of you who follow me on twitter, you have probably noticed me testing out Generative Design in Revit (GDIR). I actually prefer to call it GDIR because I still don't love the term "generative"
With the latest releases, the team has added a number of features that have fixed some of my initial complaints.
This includes fixes for:
Helping you "remember" where to place the remember node.
one of my biggest complaints with GDIR* was having to know when to use the remember nodes. thankfully the team got that worked out. (great job @DynamoBIM team, @matterlabco team, and everyone involved)

*Generative Design in Revit pic.twitter.com/ZPqJ6SwJ90

— ʲᵒʰⁿ ᵖⁱᵉʳˢᵒⁿ 🤡🎈 (@60secondrevit) April 26, 2021
Better UI with explanation of what needs changed in your graph.
This video demonstrates the features pretty well.
---
With that all being said, since I have been spending more time in GDIR, I have found the need for nodes to visualize this stuff in cool ways. This has led to me creating a few nodes to help with this (as dyfs)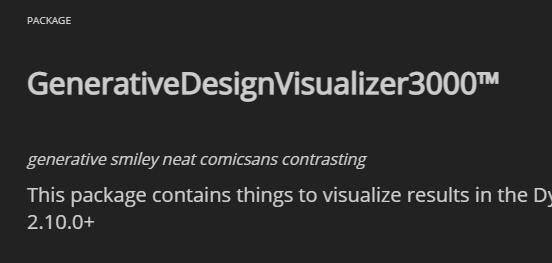 First, just looking at numbers is boring. Why not use a smiley face instead?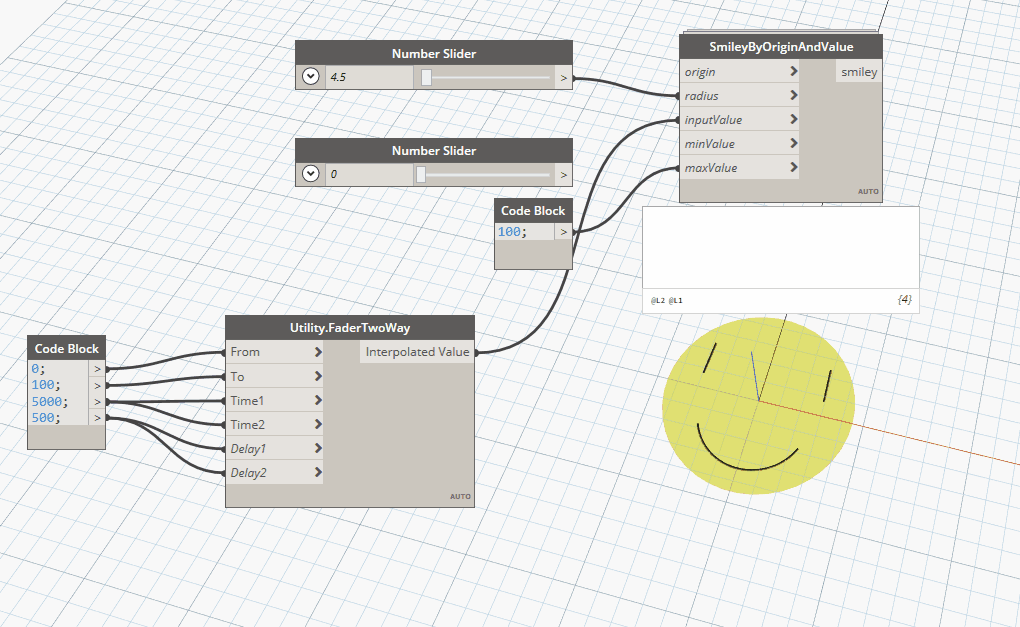 Next, the Dynamo Text package from the Dynamo team is awesome, but I wanted more options (centered text and comic sans as a font), so we have that now.
now we're talkin' pic.twitter.com/UVbhlAZpPr

— ʲᵒʰⁿ ᵖⁱᵉʳˢᵒⁿ 🤡🎈 (@60secondrevit) May 11, 2021
Finally, color ranges in Dynamo are awesome, but getting colors from them that are visually distinct, sucks. So now there is a node for contrasting colors that simply sucks less.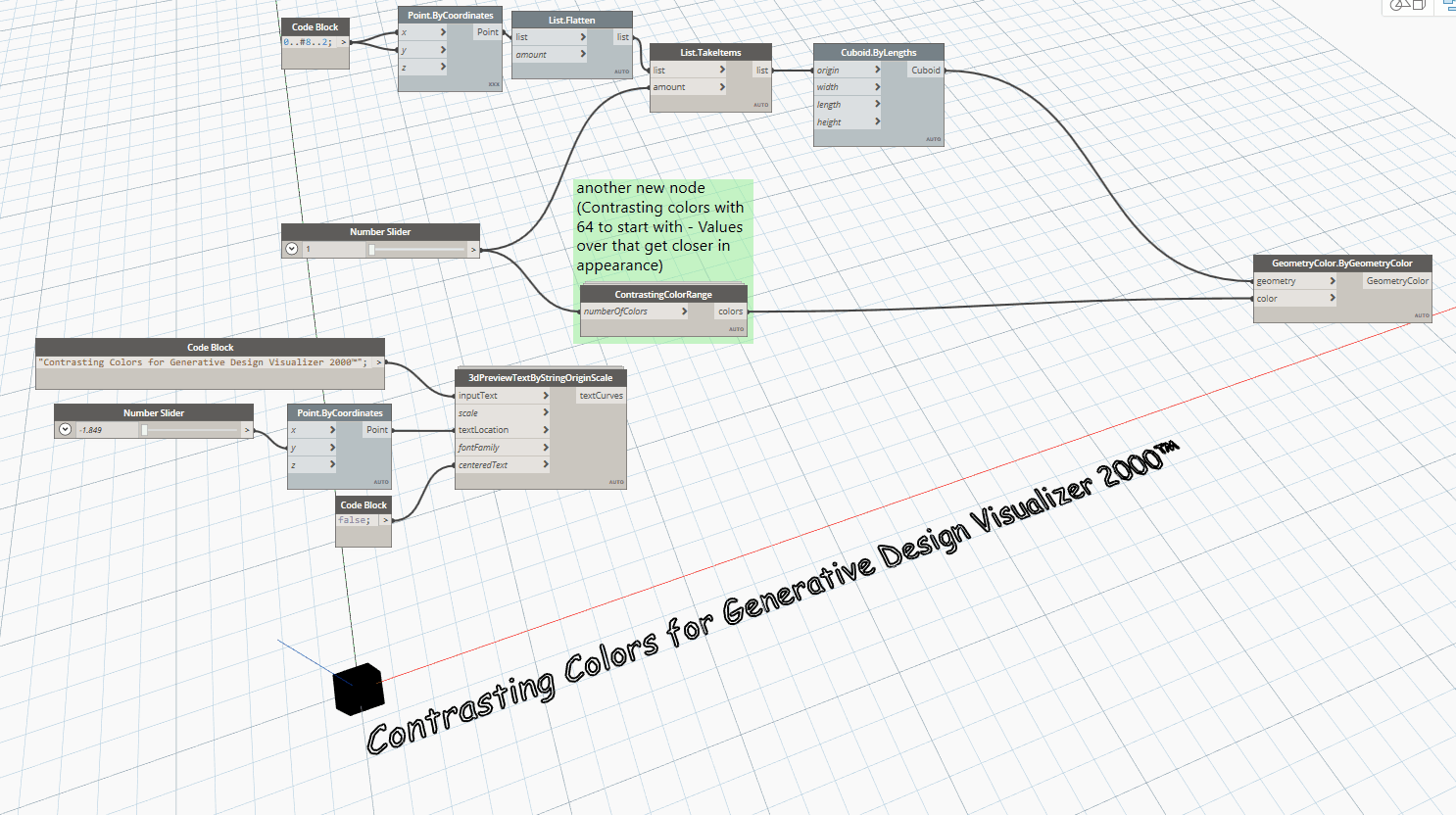 Well, that is it so far for the nodes. I will add more as I find things that I need/want. Go check it out now on the package manager and on the Github. Because yeah, it's open source ya'll.
✌ have fun!
-johnP